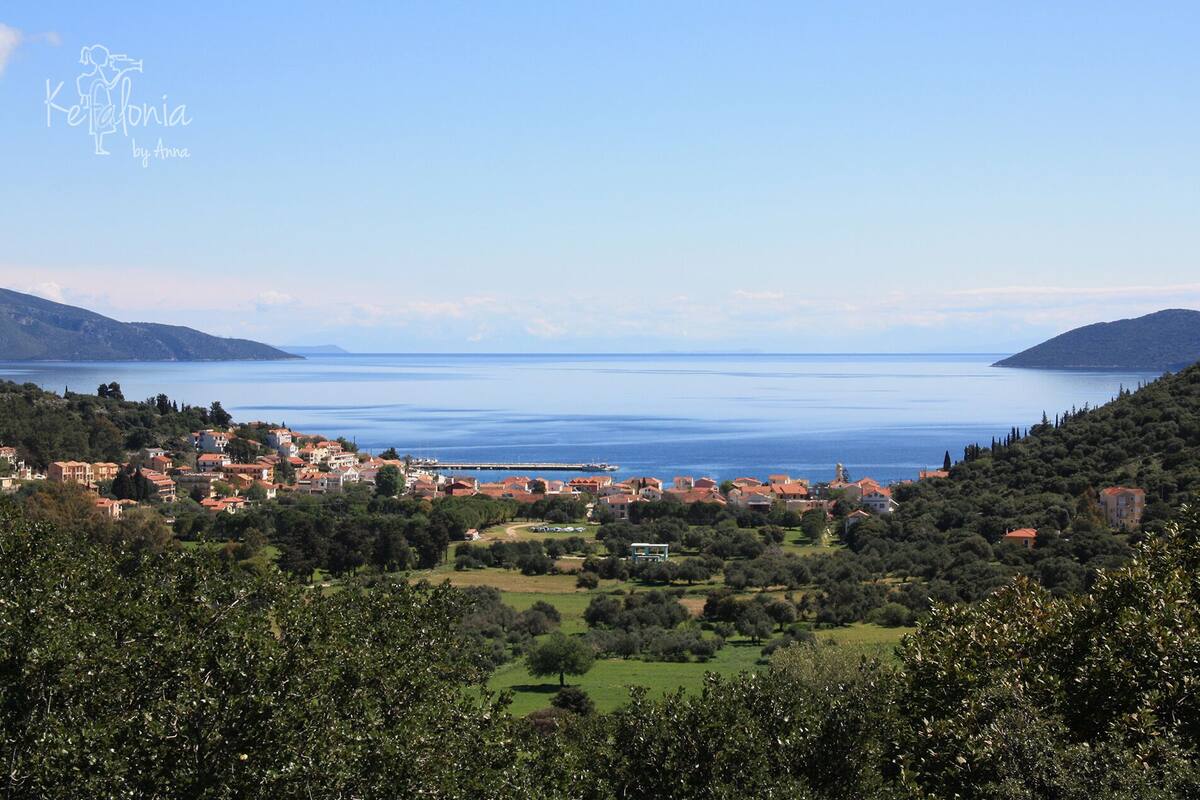 Kefalonia is the largest of the Ionian Islands, an astonishing place full of contrasting beauty, "mysteries" and surprises. Along with Ithaca Kefalonia has a population of 39.448 and an area of 904,4 square km.
The capital of the prefecture is Argostoli, a modern town of 10,000 citizens. Kefalonia was an important centre during the Mycenaean era. Because of its location, Kefalonia was conquered by many nations. It was occupied by the Normans, the Venetians and for a short period of time by the Turks and the French. In 1800 after the treaty of Constantinople, the Ionian Islands were recognised as an independent state under the name "Eptanisos Politia". It was the first independent state with its own constitution. Later, it was given to the French but after Napoleon's abdication it came under British rule. In 1848- 1864 the Radical movement arrived on the scene lead by Elia Zervos, Gerasimos Livadas, Joseph Momferatos, George Typaldos and many others and in the island's independence. In 1864 Kefalonia together with the other Ionian Islands became a full member of the Greek State.
The Balkan Wars as well as World War I & II and the Civil War, had devastating effects on Kefalonia, while a series of four earthquakes that hit the island in August 1953 caused widespread destruction with virtually every house on the south of the island being destroyed. The material damages but mostly the depopulation that followed the disaster disturbed the social and economical life of the island.
Since 1980 the improvement in infrastructure along with the exceptional natural beauties contributed to the tourist development and many investments in the secondary and tertiary fields of the economy. Today, Kefalonia is a modern island offering quality of life to its citizens and visitors. The clean towns and the flowered gardens are identified with the island and appreciable to the visitors.
In the summer numerous festivals are organized around the island. In the sweet summer evenings wandering in Lithostroto or the square, you will certainly enjoy traditional Kefalonian serenades. Moreover, do not miss Myrtos' concerts taking place every August with the participation of many famous Greek artists.
In almost all villages traditional feasts are organised, with the participation of local bands, kefalonian wine, local dances, like Balos and Divaratikos.
You may also try from the huge variety of traditional local products, especially Robola Wine.
You can also buy excellent olive oil, feta cheese, honey, and a variety of local sweets like mantoles, confeto, nougat, pasteli.
The tall imposing mountains that end to crystal, blue waters, the bright natural colours, and the warm hospitality of the locals will certainly impress you.